Biographical Summary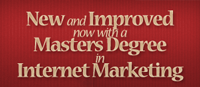 Alan Bergstein is a senior media executive with more than 25 years of successful experience and significant accomplishments at several of the publishing industry's foremost companies, including IDG, CMP, Crain Communications and Reed Elsevier/Cahners.
Inspiring excellence, he led strategic planning, managed change and ran the full gamut of operations while building partnerships, customer relationships and sales organizations and driving profitable, high-level sales.
Much of his time over the last ten years has been focused on transforming traditional publications from their total reliance on print ad revenue into a more diversified portfolio business model, emphasizing online and other electronic media including Web sites, digital magazines, eNewsletters and Webcasts.
"As a media professional, weaving together a complex sales message and distilling it into a high-potency plan of action, and then delivering it to influential people at all different levels, has always been what I do best."

"One result of doing that for a large and diverse prospect base was the achievement of numerous awards and other industry recognitions," Bergstein says. "However, these honors meant little to me compared to the strong relationships that resulted in successful and productive partnerships with clients who kept coming back for more year after year."
Alan recently earned a Masters Degree in Internet Marketing from Full Sail University. He also has a bachelor of science degree in communications, with majors in advertising and marketing, from Boston University and has studied at the Columbia University Graduate School of Business and has been a speaker at a number of industry events.